Select your package below
The more you buy, the more you save
MOST POPULAR
3 Pack $78.30
($26.10 /Bottle) SAVE 10%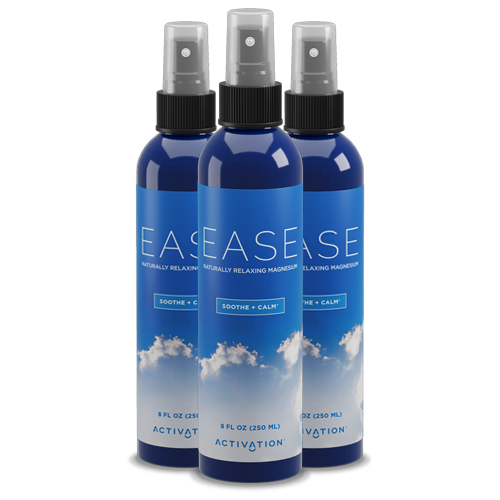 BEST VALUE
6 Pack $139.20
($23.20 /Bottle) SAVE 20%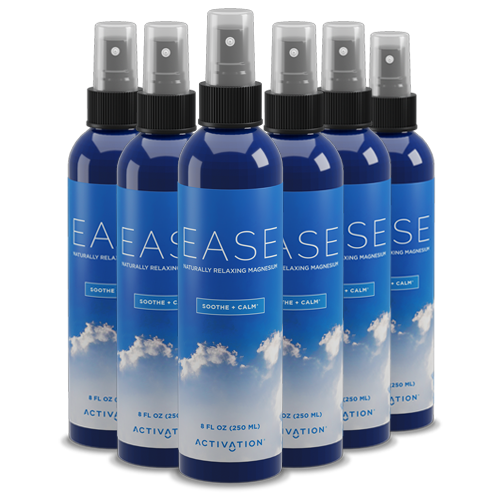 ONE-TIME PURCHASE
Single $29.00 /Bottle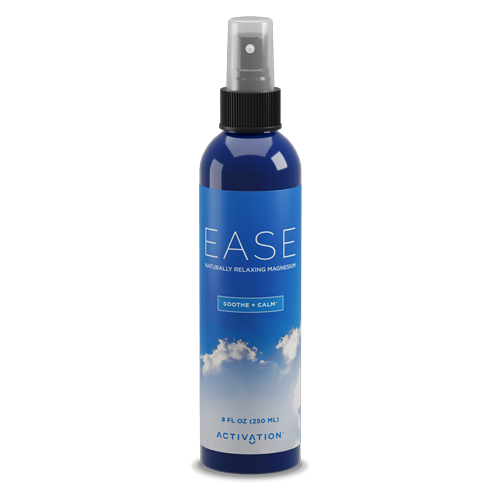 | | | | | |
| --- | --- | --- | --- | --- |
| Item # | Description | Quantity | Price | Action |
Your Order Qualifies For A Free Item
THE MULTI-TASKING MINERAL
IMMEDIATE ABSORPTION FOR WHOLE BODY RELAXATION AND RELIEF
EASE Magnesium is the most efficient magnesium delivery system available. A 100% pure, pharmaceutical-grade magnesium chloride hexahydrate solution, EASE is sprayed onto the skin for immediate absorption without digestive upset.
EASE is the most bioavailable and biocompatible magnesium supplement on the market. Each spray contains approximately 25 mg of magnesium to completely restore healthy magnesium levels and aid in calcium absorption.
EASE Magnesium is a special pain, sleep and stress solution that goes to work in under 90 seconds, giving you powerful and fast relief from some of life's worst age accelerators. It's a bioavailable magnesium solution that soothes your body from your head to your toes. Once absorbed through your skin, your muscles and joints soak up the magnesium and your aches, pains and tension melt away.
Several studies suggest that magnesium deficiency is as high as 80% in the U.S. If that's not bad enough, magnesium deficiency has been linked to more than 50 health conditions. Replenishing your body of the magnesium it's missing is paramount. EASE makes getting the magnesium you need not only easy, but fast. Nearly everyone who uses this one-of-a-kind spray reports feeling noticeable effects immediately. Cramps disappear, muscles relax, joint pain fades and you get the quality sleep you deserve.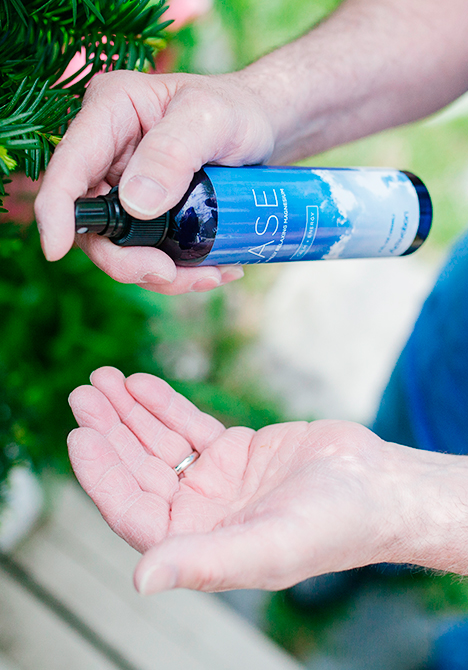 DiAnne C, March 15, 2017

I was doing some brush burning on our property yesterday. Wow was I tired and had a sore back after a couple hours of that. Normal outcome. But now I have been using Ease for a month or so. I took a bath, got a good spray of Ease on my sore back. Woke up today with no sore muscles. At age 69, female and 5 feet, I am always over exerting myself. Soooo happy to have this great product. I have shared samples with friends and family, they all find it very helpful. Thank you Activation!!
Denise, July 8, 2016

I've been using the magnesium spray for a few months. It's changed my life. I now sleep so much better and have more energy.

Also recently I pulled a hamstring playing tennis and it's healing quickly with the help of the magnesium spray.
The

Products Inc.
60-DAY MONEY BACK GUARANTEE
We want you to be 100% satisfied or you get your money back. No questions asked. It's really that simple.
We're giving you 60 days to test-drive our products and customer service to prove it!
Our customer loyalty team is here for you with all of the product knowledge and information you could ask for.
If there is anything we can do, please call us at 1-866-271-7595 (Monday through Friday, 9am to 5pm EST) and we will ensure that you are taken care of immediately.